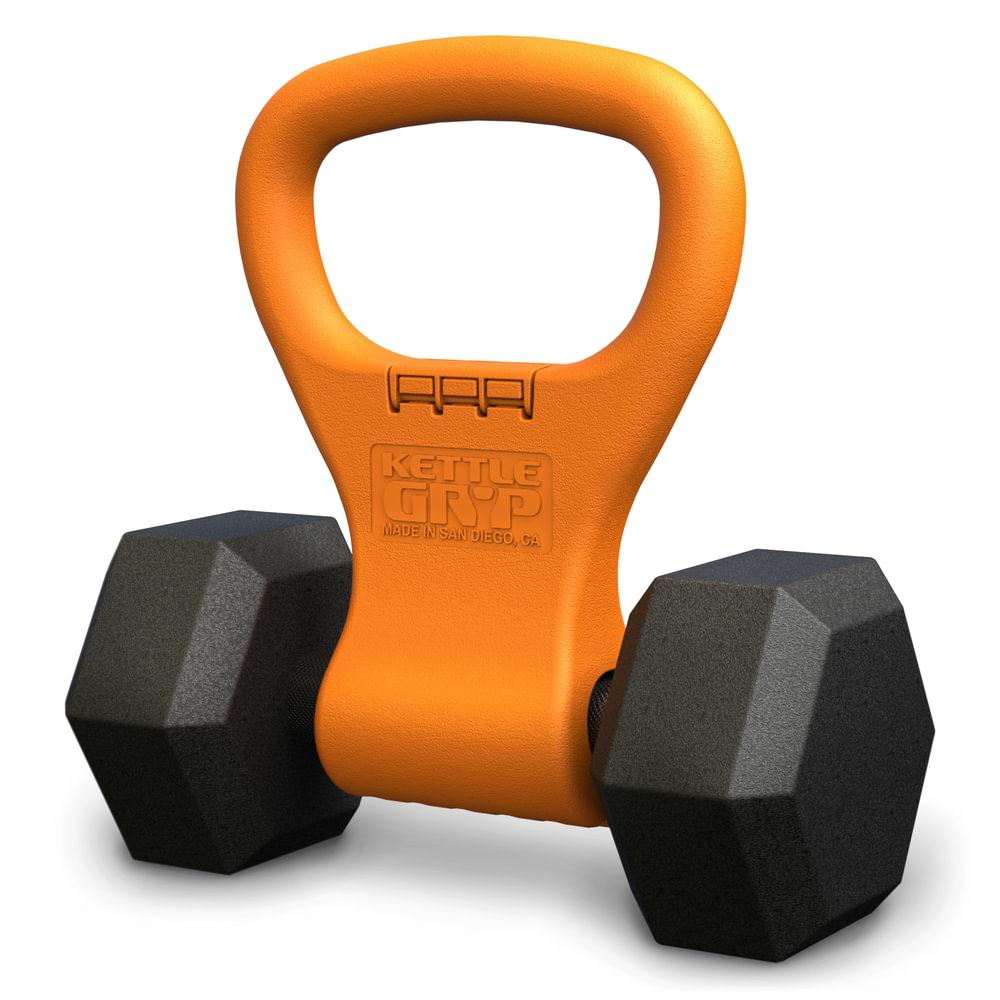 Kettle Gryp - The Original - As Seen on Shark Tank
Regular price
Sale price
$34.95 USD
Unit price
per
Sale
Sold out
Kettle Gryp® is a portable dumbbell adapter that turns ordinary dumbbells into dynamic workouts. It's the best portable kettlebell system available. Economical and adaptable, Kettle Gryp is easy to travel with and won't take a bite out of your wallet. 100% Made in USA.
Free Shipping

60-Day Returns

Lifetime Warranty
Share
View full details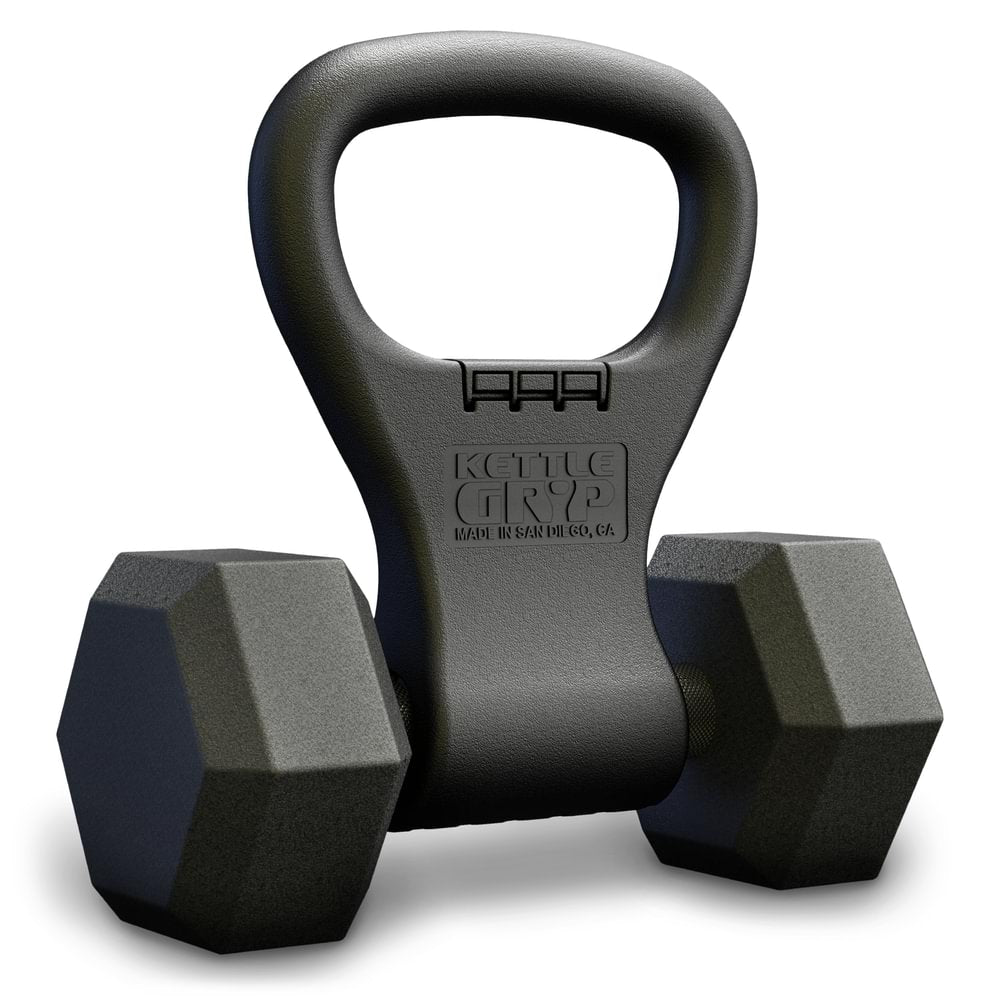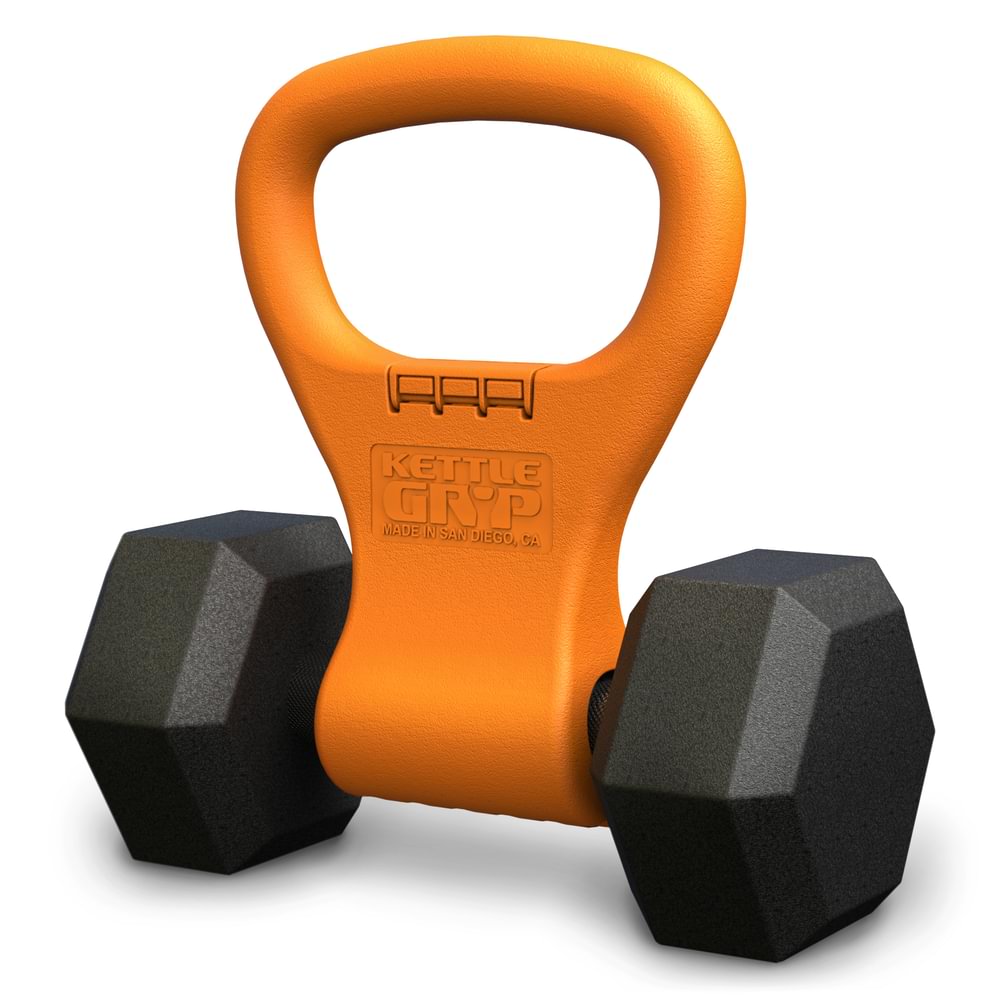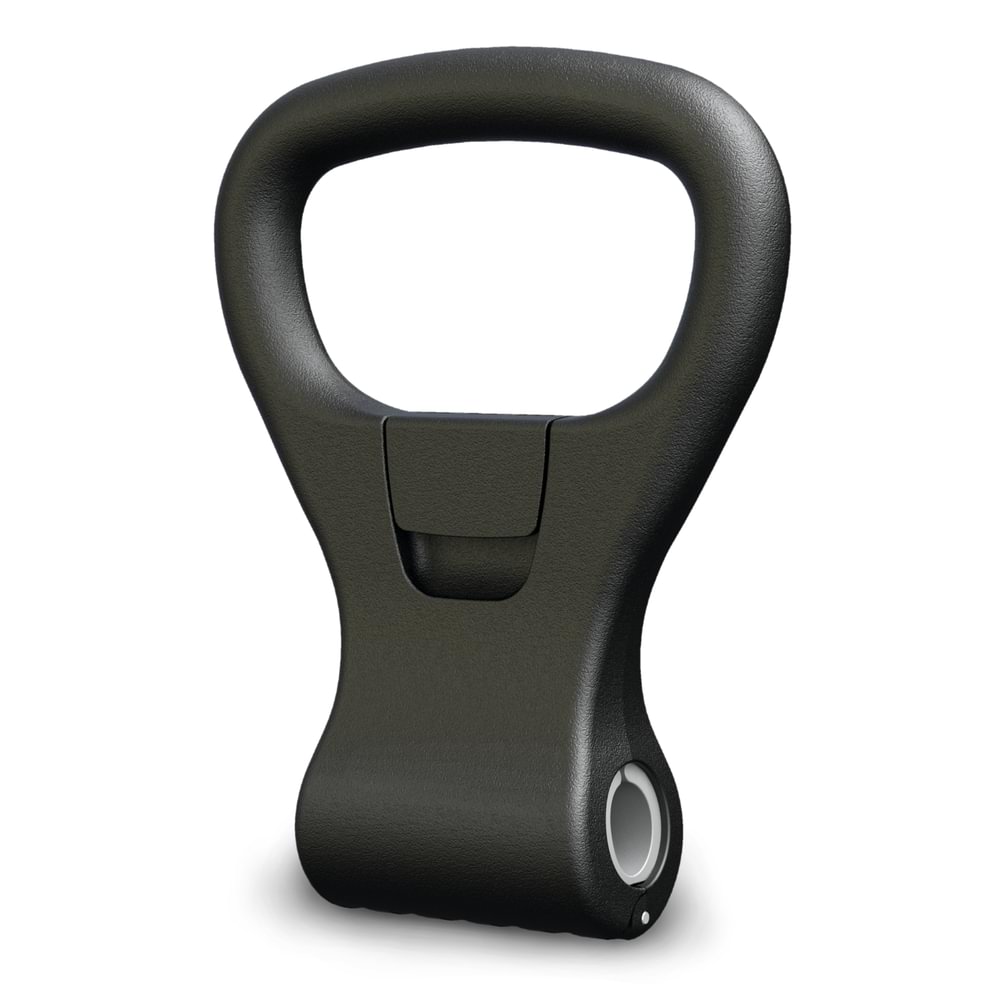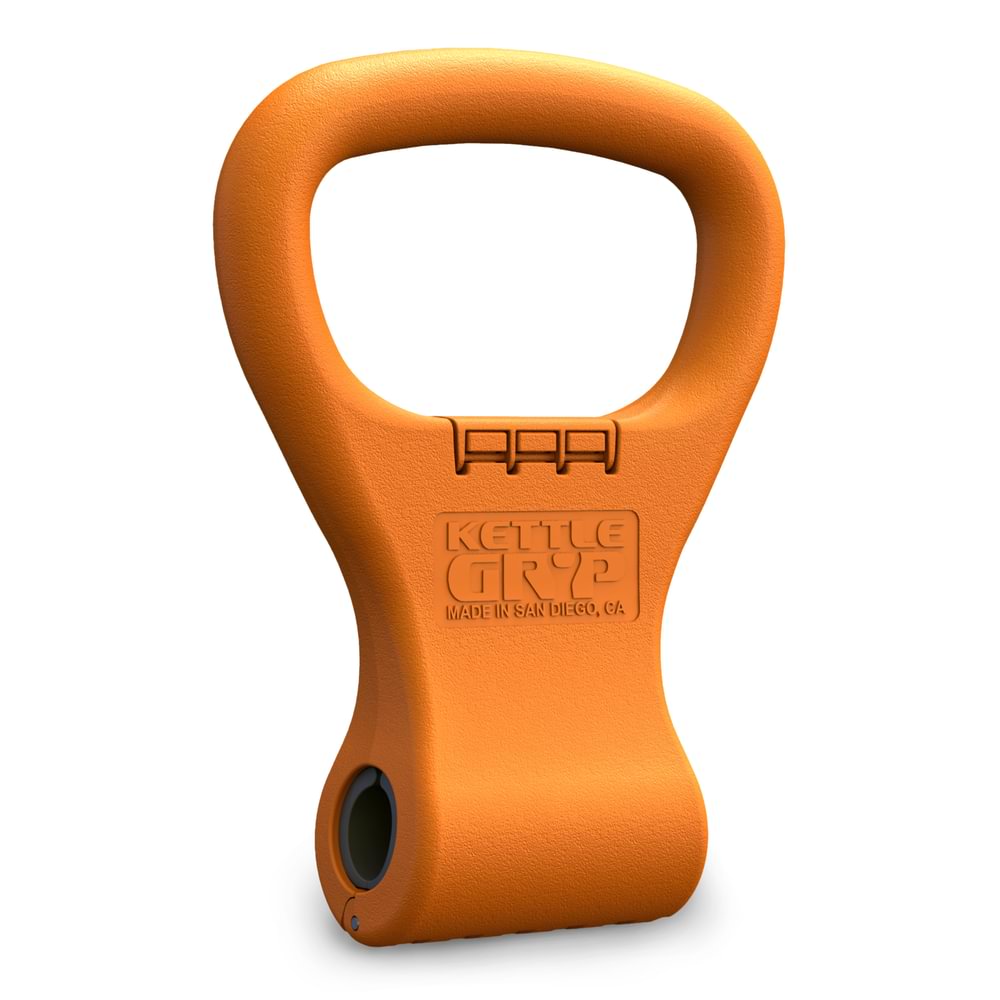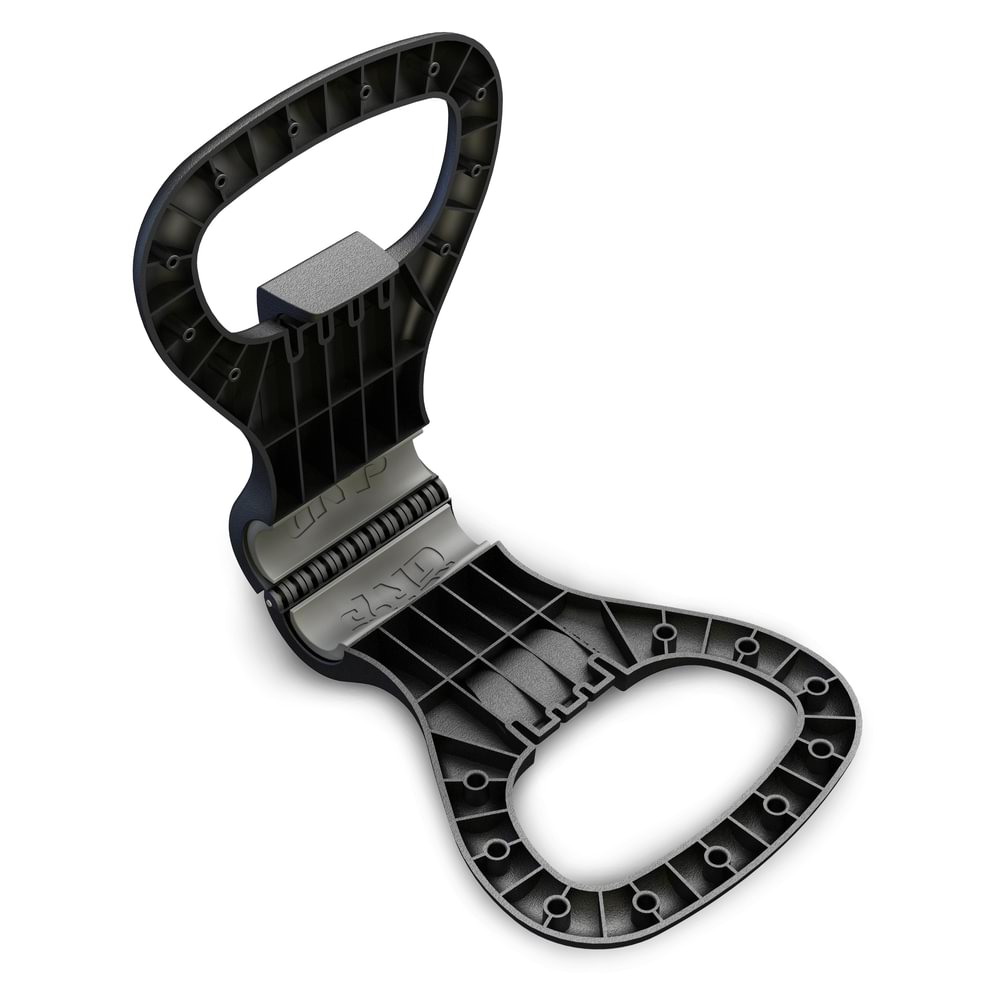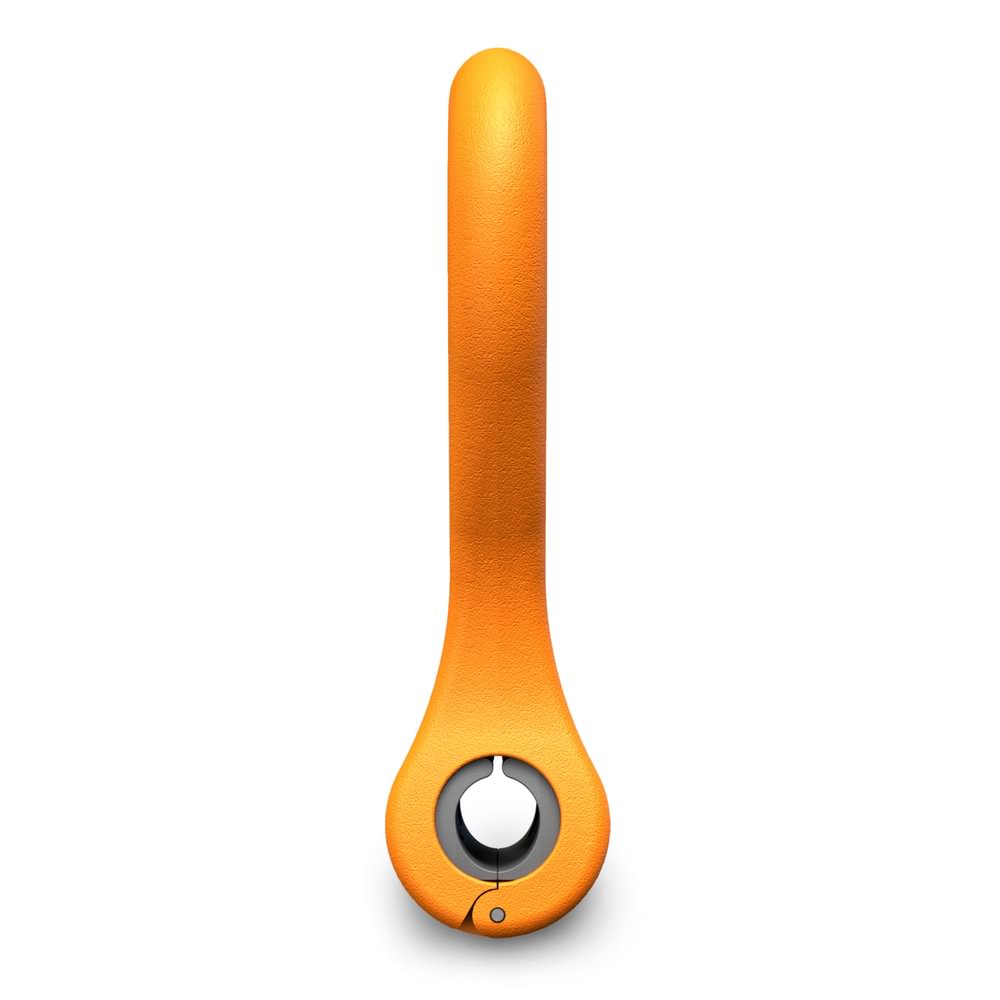 Why Kettle Gryp?
Kettlebells provide simple, unique exercises that build functional strength and range of motion. However, kettlebells are expensive and nearly impossible to travel with. 
That gave us the inspiration to create Kettle Gryp as a portable dumbbell adapter that turns ordinary dumbbells into dynamic workouts. 
With Kettle Gryp you'll get your full workout at a range of different weights anywhere you can find a dumbbell.  It is a great addition to your home gym or travel bag. If you're a trainer or gym owner, Kettle Gryp expands your clients' workouts without the added weight, cost, and footprint of kettlebells.
Adaptable

Kettle Gryp transfers quickly from one weight to another and has been designed to fit most dumbbells. It will fit nearly all dumbbells that have bare metal handles. Dumbbells with vinyl or neoprene coated grips are usually too thick to fit.

Portable

Lightweight and compact, Kettle Gryp travels easily in a carry-on or backpack so you can take your workout with you. We can't guarantee Kettle Gryp will improve your social life. But we can promise your workouts on the road won't suck anymore.

Economical

Kettlebells are expensive. Kettle Gryp isn't.  You already invested in a set of dumbbells, so why not add the versatility of kettlebell exercises without spending a fortune and without needing extra storage space.
Shark Tank

Andy and Dan enthusiastically pitching Kettle Gryp on Season 13 Episode 13 of Shark Tank. Andy scored some great laughs from the sharks with his energy and unique sense of humor.

Lifetime Warranty

Premium quality and lifetime warranty. Kettle Gryp is proudly designed and manufactured in the USA. We personally inspect every unit produced, and we warranty your Gryp for life when used as intended.
Jolie Glassman

"Awesome product! Great idea! I love mine & travel with it super easily. Now I can be even more innovative in my hotel gyms. Product feels solid while in use."

Owner of South Beach Boxing, Miami Beach, FL

Doug Briggs, Ph.D., CSCS,*D, RSCC,*E

"I had a full set of dumbbells before, so I now also have a full set of kettlebells thanks to Kettle Gryp! A great way to expand your exercise selection without the cost of new equipment."

Director of Human Performance

Giovanni Roselli

"For someone who has taught group classes for many years, these are a nice addition. Quick transitions from dumbbells, adds versatility, has a small footprint, and is cost-effective."

Director of Training for PurLife Fitness Centers in FL